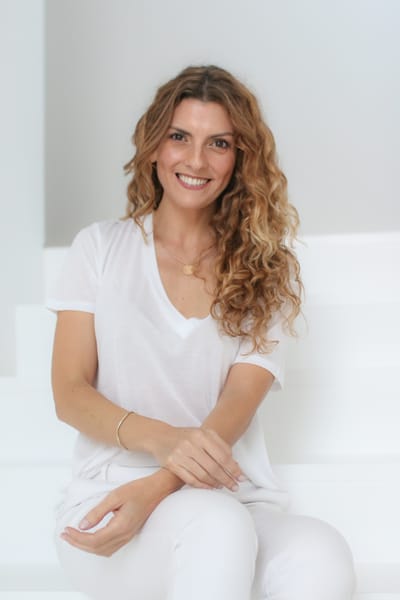 Hi! My name's Sandra Ribeiro.
I'm a mother of a beautiful girl and a portuguese Registered Dietitian who has been working with
hundreds of people for the past years, all of whom share the same goals with you.
Here's a little more about me.
I have a degree in
Nutritional Sciences
, alongside with another degree in
Educational Sciences
and further training in
Nutrition Coaching
which has allowed me to follow my passion for helping other people lead a healthier lifestyle in a more effective way.
I also completed the training of
Clinicians Culinary Health Education Fundamentals Coaching
, by the Institute of Lifestyle Medicine,
Harvard Medical School
, USA.
Aside from doing client work, I also work at
Hospital CUF Porto, one of the top 3 private hospitals in Portugal.

Furthermore, I'm also the
author of the Portuguese book "Leve para Sempre"
, an in-depth mind and body approach for
women weight loss in peace with body, emotions, and food.
While my education, training and experience help me change the lives of my clients in the hospital and trough my online programs, it is their real life successes and testimonies that can give you proof to give my program a try.
Here is an example of what I can provide to you by taking a look at what happened to my clients…